Black Friday | Limited Edition Dollies
Regular price

$54.00 USD

Sale price

$37.00 USD

Unit price

per

Regular price

$54.00 USD

Sale price

$37.00 USD

Unit price

per
OUR IMPACT & MISSION
Embracing the beauty of diversity, we take pride in showcasing our culture, community, strength, connection, and identity through our dolls. Our mission extends beyond mere representation; it is about fostering a deep sense of value and visibility for the diverse tapestry of our First Nations peoples.
This months favourites...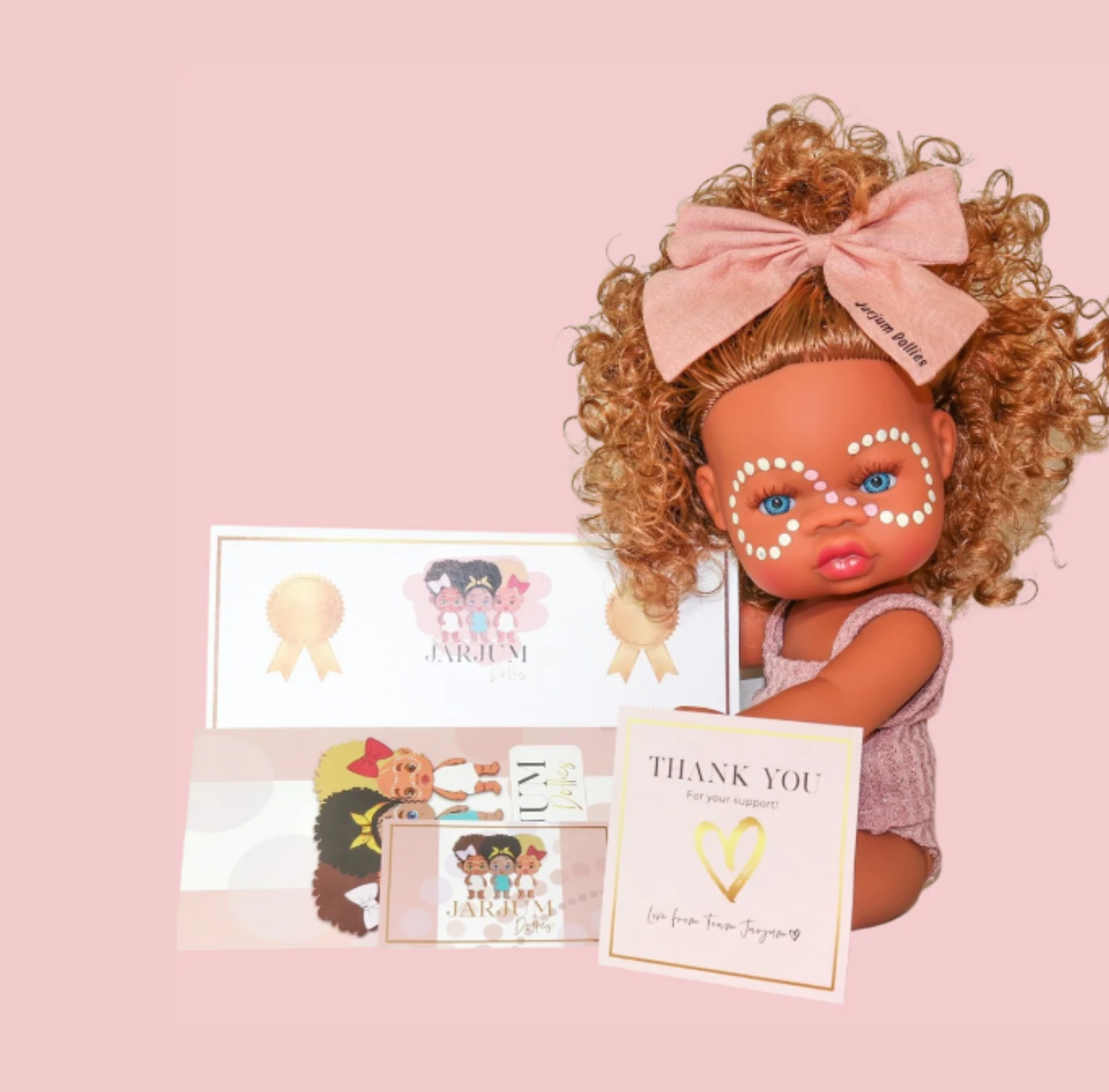 Dollies Tribe of Jarjum Dollies
Our unique dolls reflect the differences in multicultural environments, embracing Australia's rich Aboriginal culture.
They each receive a personal touch of hand-painted Indigenous designs by Savannah Yesil here in Sydney.
Each doll is beautifully boxed, accompanied by a certificate and an art stencil. Sure to Suprise & delight every child!
Moreover, by choosing Dollies Tribe, you're not just adding to your collection – you're supporting a small Indigenous women's business.
Join us in celebrating artistry, diversity, and empowerment with every Dollies Tribe purchase.
SHOP ALL DOLLS
Hand-painted Indigenous Designs

Through meticulous strokes and vibrant hues, we breathe life into these dolls, infusing them with the spirit of Aboriginal artistry that has transcended generations.

Represents Beauty, Strength & Diversity

They embody the strength of people and the resilience of a culture. Each stroke tells a story of survival, adaptation, and the celebration of diversity.

100% Customer Satisfaction Every Time

Not only do we offer high quality dolls, but we also deeply appreciate and value our loyal customers.

We only strive for 100% customer satisfaction!

Mumma & Daughter Team Working Together

I am Savannah, an artist that styles & paints our dolls. Alongside my mother Maryanne, we represent our proud Aboriginal culture as Bundjalung women & together we are Dollies Tribe.